Before starting with anything, let us ask you one simple question: what is the worst mistake that you can commit while deciding on with the marketing strategies for your brand? Relying on one set of strategies: well, yes, but the biggest blunder that you can ever commit is the single approach towards marketing. Right now, as a marketer, the market variation that you have to handle is the biggest hurdle as you have to devise marketing strategies that would target the audience of late 70s and 80s along with the millenials of Gen Y. Now, for targeting the Gen Y you might be using all the social media platforms viz Facebook, Twitter, Instagram and what not, but all these make no sense when your brand is unrecognizable in the real world.
Similarly, what if people visit your online page and find no similarity between the billboard ads and the ones they saw on the TV or heard on the radio or the promotional products that they received. This lack of connection is a major turn-off and can immediately put off your potential customers.
And sadly, this is a reality for many businesses, even in the year 2018. Only 45% of businesses have integrated their social media with the physical ad campaign after they felt the need  of connecting the social media content with the offline ones as well. You would be surprised to know that only in the USA, a very less percentage of businesses are capable to state that their online marketing strategies fit perfectly with all the other channels. Gone are the days when social media was your alternative wing man! It is the high time when you should start integrating your various offline marketing strategies with your online presence.
Now, you would be thinking how to do so and what should be the right procedure? Well, here we are going to provide different tips that would help you to integrate your online presence with  all the other marketing tactics to get the best results out of the duo.
CAMPAIGNS
Always Remember the 4 Cs of Combined Campaign
Whenever you are thinking about an integrated campaign, before anything else, go back to the good old college days and think what your marketing professor taught you. Yeah, here we are talking about the 4 Cs of integrated marketing. Now, let us connect this with social media. Think how social media can help you to achieve all the Cs and that is how you get the optimized results. Let us elaborate this a bit:
Coherence: Ensure that all the aspects of the campaign are logically connected
Consistency: Ensure that all the messages and statements support each other
Continuity: Ensure that all the communication pertaining to the campaign is connected and is consistent all over the different platforms
Complementary: Ensure that the complete campaign adds up to something that is far better than the sum of the respective parts
Give Your Campaign a Social Media Voice
A TV campaign that includes the commercials gives you a slot of a mere 30 seconds; a newspaper ad is all about a fraction of page and that too just once! But social media is all yours. Here you can decide what you want to put, how much you want to put and how many people can see your campaign. There are no restrictions for time or space as compared to the traditional manner where there is always a restriction on the time and space. This kind of flexibility gives you a golden chance to frame an offline campaign with more and more content on the social media about the same.
Regular Hashtagging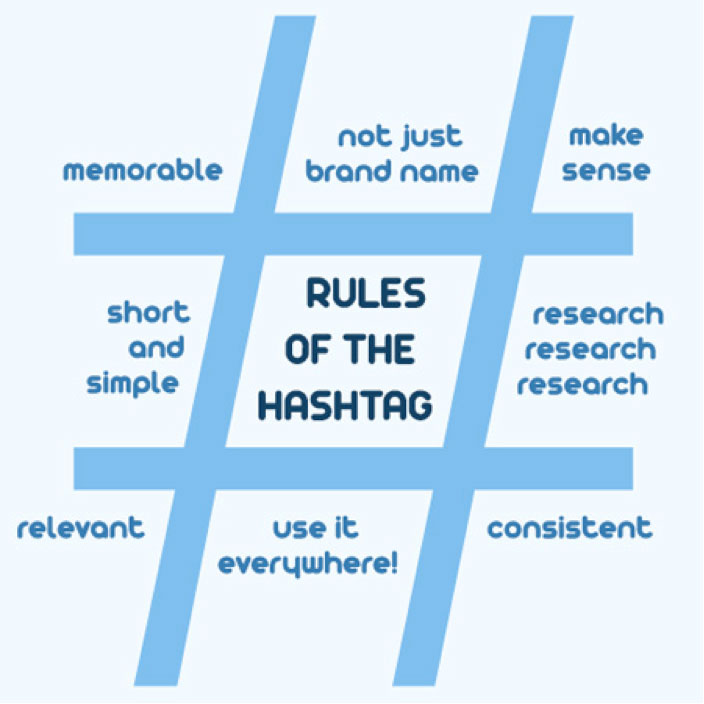 Can you bring the current discussions and topics relevant to your industry online? Well, the answer is a big YES! How? Heard about #hashtags. Yeah, they are your knight in shining armor that can easily bring any real world discussion to the online space within a few moments. These hashtags can easily be fitted with any audio, can be mentioned in the content and also in the videos. In other words, you can fit them anywhere you want them to be seen. For example, a few years back, the mobile network service provider of the UK, Three placed large billboards all over the country where they apologized for the infamous #HolidaySpam. In this way, they ensured that it is always in the mind of the customers.
ADVERTISING
Complement the TV Commercials with Social Marketing
If you are paying for a TV Commercial that is running for 30 seconds, then make the most out of it by ensuring that it is one of the most talked about thing on the Internet. According to a study, more than 68 per cent of smartphone users are on their phone while watching sitcoms on the TV and out of these 35% of users have shopped for a product that they saw on the TV. Now, keeping these stats in mind, you have to increase the exposure of the shoppers to your brands. And this can be easily done by talking about the commercial online as well. There should be content on the various social media pages about what you are advertising on the TV.
Clear CTAs
Many business persons ask us if they can't straight away tell people to visit their social media pages with the help of commercials. Yes, you could, but people aren't going to visit them just because you told them to do so, unless you give them a specific reason. One of the finest ways of bringing relevant traffic to your social media pages is providing informative content about the commercial. For example, if you are into the business of processed foods, then you can easily bring them to your Pinterest page and Instagram page by providing different recipes. All you need to do is to mention the platform and tell them they would get a lot more information there.
EVENTS
Competitions at Social Media Platforms for the Event
If you are visiting any event, then you can easily start the competition for other attendees on the social media page pertaining to that event. Doesn't matter if it's your own event or you are attending one, such kind of competitions increase the related traffic. Eventually, this would encourage people to post more things about the event on their own social channels and that is what you want. Another example of this can be described as: you might have visited a restaurant where they give you a pint free of cost just for checking in on the social media and including the place. Here you can also take the help of different promotional products.
Get Various Social Details at the Events
Lead generation and collection is an important part of any event. So, when you are busy while collecting the relevant information, don't forget to ask the details of the various social handles along with email addresses of the concerned individual. This can help you later on for the further follow ups, monitor their moves and build a long lasting business relationship.
Social Chats after Presentations and Talks
Presentations and talks are an important part of business events such as conferences or trade shows. But once the talks and discussions are over, how to ensure that the discussion is carried on and meets the motive? For this, all you need to do is to take the discussion online. You can either go for chat on Twitter or Facebook Q&A and it would help you to test the winds. Even if you don't want to carry on the discussion, you can post relevant questions that would ensure that you and your brand are talked about even days after the main event.
Apart from these, there are many other ways to integrate your offline marketing tactics with the social media for the desired results. Looking for more information? Then, keep checking more updates.